MARINE TRIMMING
At KJL Sail we manufacture and design high quality covers, clears and screens. From concept to completion we offer our customer expert advice throughout the entire process.
Our highly experienced team have a genuine passion for what we do and pride ourselves on delivering a high quality service and workmanship.
Here are some examples of the products we do:
Road Covers
Spray Dodgers
Fly-bridge Covers
Lee Cloths
Custom Framing option
Bimini's
Boat & Dingy Covers
Mesh Screens
Sail & Boom Covers
Squabs and Seat Covers
Stack Packs

Boat canopies
Custom Framing options
Concept Renderings
ALL COVERS WILL BE EASY TO PUT ON AND TAKE OFF AND FITTING TIGHT AND SMOOTH AND DRIVE YOUR FRIENDS INSANE WITH ENVY.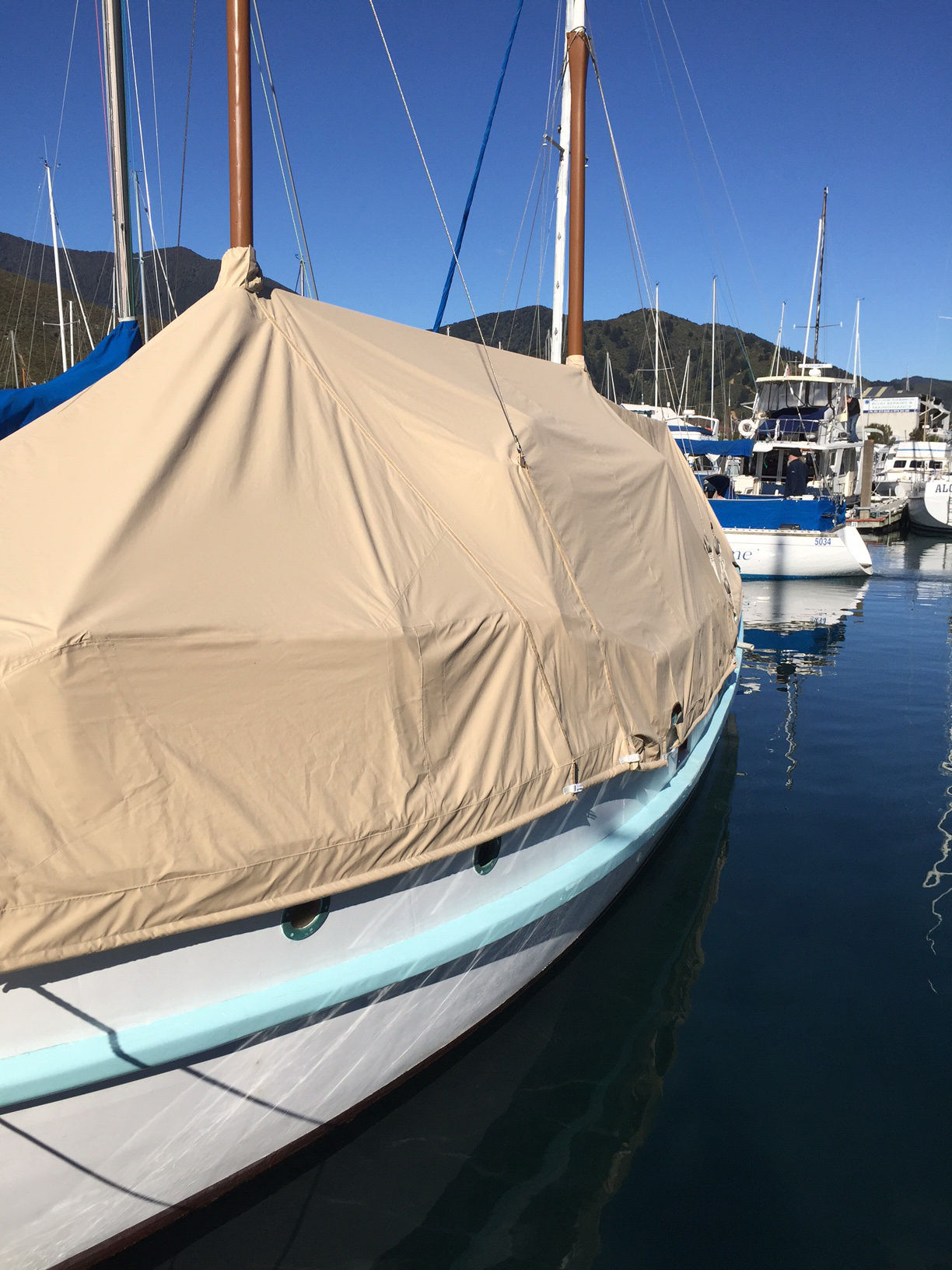 Materials & Processes
Fabrics
Depending on the application we recommend and use acrylic canvas by ether Sunbrella or Docril Fabrics. The acrylic canvas comes in a variety of colours and patterns to suit or match any boat or vehicle. All high load and chafe areas are reinforced by 1000 denier PVC and the edge are finished with a 25mm binding webbing.
For covers that require a higher weather resistance such as a road or storage cover we use Stamoid by Serge Farrari. This material comes in a variety of weights and is easy to clean and store.
All of these fabrics have proven themselves world wide and our team will suggest the best fabric for your application.
SolarFix Thread
When it comes to textile fabrications, the product is only as good as its weakest link. In New Zealand and especially in Marlborough conditions, this weak link majority of the time is the UV breakdown of the thread.
Solarfix is a high performance thread designed for outdoor applications. This PTFE thread is resistant to both UV and chemical breakdown (bird droppings) that is why we guarantee the stitching for the life span of the canvas product.
Guaranteed to last %100 PTFE (PolyTetraFlouroEthylene).
Extremely resistant to harmful UV rays and atmospheric degradation.
SolarFix thread will not lose any significant strength due to UV (will not require restitching).
Limited lifetime warranty.